Diversity, Equity and Inclusion
At Cargill, we understand the work we do matters beyond where we clock in. We want every employee, candidate, supplier and partner to feel welcome, valued and heard. Understanding that there is more that unites us as colleagues, friends, family and neighbors than separates us as people. We're committed to you and all the people who help us feed the world. This is core to who we are and what we value as a company. Together, we'll connect to something greater.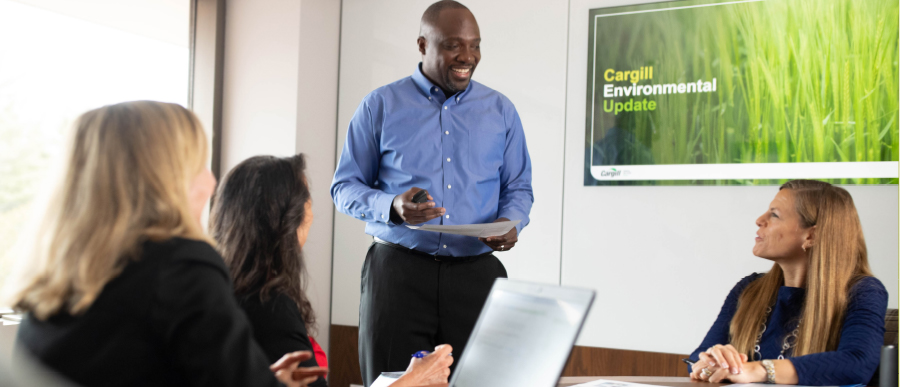 We Are Cargill
We are proud of our role in the world and the breadth of influence we have as a global business. We understand our collective impact begins with our actions and is felt by our employees and our communities. From every level of our organization, we foster a true sense of allyship by welcoming, supporting, accepting and encouraging every person to be authentically themself.
Our Path Forward
We're working to accelerate the diversity of our global workforce, ensuring everyone has an equitable opportunity to succeed. Our aspirations are rooted in the following pillars:
An Inclusive Environment and Culture

We will review, disrupt and redesign policies and processes to reduce bias and ensure equitable experiences for all.

An Inclusive and Diverse Workforce

We will recruit talent that reflect the global communities we serve, while building the protocols needed to support employee growth.

Effective Philanthropy and Outreach

We will partner with global organizations to advance our DEI aspirations and build Cargill's brand and show our support among diverse communities.

Business Value Through DEI

We will drive inclusive principles into daily behavior, decisions and how we do business.
Our Commitment
At Cargill, our actions match our values. We are committed to building an inclusive culture that creates equitable opportunities for every employee to succeed.

CEO Action for Diversity
Cargill is committed to inclusion—and our executives are committed to leading large-scale change. We are proud of our CEO's pledge, showcasing Cargill's collective support to advance inclusion and diversity in the workplace.

Hispanic Promise
Cargill is a proud partner of We Are All Human, and signed the Hispanic Promise in 2019, pledging to hire, promote, retain and celebrate Hispanic employees in the workplace.

Paradigm for Parity
As a member of the Paradigm for Parity coalition, Cargill is taking action to address the corporate leadership gender gap and achieve equal leadership opportunities for women by 2030.
I can talk to colleagues and managers without fear of discrimination. We're all the same, after all. We're not defined by our roles or our limitations. Azul

Administrative Assistant, Argentina
Women in the world are proving that we can make the impossible possible. We can take on any responsibility. We can do it all for our families and for ourselves. Salma

Technical Operator
Our Progress
We're proud to be home to more than 155,000 employees working across 70 countries. Every Cargill facility in the world values the individual contributions of our employees. Being a truly global company, we understand each region of the world presents unique challenges and opportunities to learn and grow as we strive to create a more diverse, equitable and inclusive workplace.
Women in Leadership
As of 2020, 30% of global leadership roles are filled by women*
Our goal is 50% of women in leadership roles globally by 2030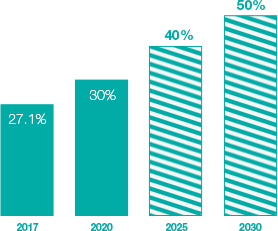 U.S. Minorities in Leadership
As of 2020, 12% of U.S. leadership roles are filled by U.S. minorities*
Our goal is 20% U.S. minorities in leadership roles by 2030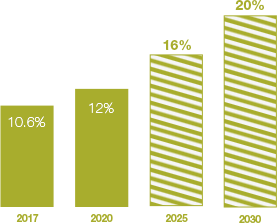 * These numbers are as of June 1, 2020
Business
Resource
Groups
We have nine Business Resource Groups, with more than 50 chapters and hundreds of members across the globe. Our resource groups are a great opportunity for employees to join a global community and connect with our diverse, global workforce. Feeling like you belong isn't exclusive to the members of our resource groups; a strong network of allies who support their colleagues allow our groups to spread their messages and for every person to feel welcome.
Awards and Recognition
We're proud to be recognized for our DEI efforts around the world. Take a look at a few of our accomplishments.
Hear From Our Employees
How are you an ally to your co-workers?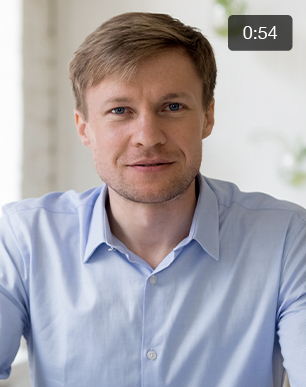 Scott R.
How are you an ally to your co-workers?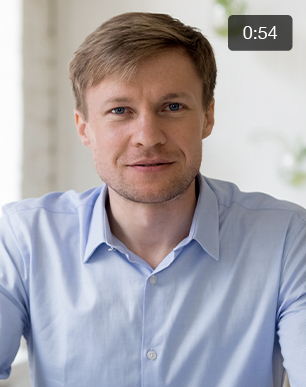 Scott R.
How are you an ally to your co-workers?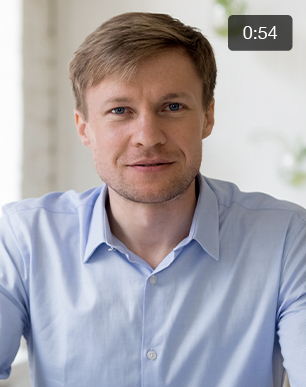 Scott R.
Total
Rewards
Our benefits are designed to help you live your best, most authentic life.
Learn More
Linkedin Job Matcher
Find where you fit in at Cargill. Log in to connect your LinkedIn profile and we'll use your skills and experience to search the jobs that might be right for you.